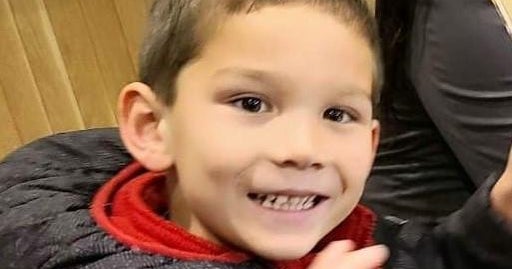 Searches resume Wednesday along California's central coast as rescuers continue to search for a missing boy who was swept away in deadly floods in San Marcos Creek, near San Miguel, earlier this week.
Locating the child, identified by local law enforcement as 5-year-old Kyle Doan, remains a "top priority," authorities said, despite the turbulent weather Conditions that have killed at least 17 people across the state and forced rescue teams to temporarily halt their search for Doan Monday and Tuesday.
"The Sheriff's Office search and rescue operations continue to search for missing 5-year-old Kyle Doan. While he has not yet been located, the search remains our top priority as long as weather conditions permit," the San Luis Obispo County Sheriff's Office said tweet shared late Tuesday. "We will keep the public updated with any information regarding this search."
Their search ended before 5:20 p.m. "due to poor visibility," the bureau wrote in another tweetadding that the search would continue "first thing tomorrow morning."
Doan was pulled from his parents' car Monday when it was inundated with what the San Luis Obispo County Sheriff described as "raging" floodwaters in a news release. The preliminary search lasted about five hours that first day before it was called off "because extreme weather conditions made it unsafe for first responders to continue their efforts," the sheriff said.
Cal Fire San Luis Obispo County Battalion Chief Travis Craig told the San Luis Obispo Tribune that Doan and his mother were in a vehicle that was immobilized in rapidly rising water near the creek during Monday's flood. Rescuers reportedly found the child's shoe before their search was called off for the first time, according to the Associated Press.
Doan has short, messy blonde hair and hazel eyes, is 4 feet tall and weighs 52 pounds, authorities said. Most recently, he wore a black down jacket with a red lining, blue jeans and blue and gray Nike tennis shoes. The San Luis Obispo sheriff's office said it is putting all available resources, including underwater rescue teams and air operations, into the search for Doan.
"The public is urgently cautioned against conducting self-initiated searches and putting themselves at risk and becoming a victim, requiring resources that would otherwise be used in the search," the sheriff said Tuesday.