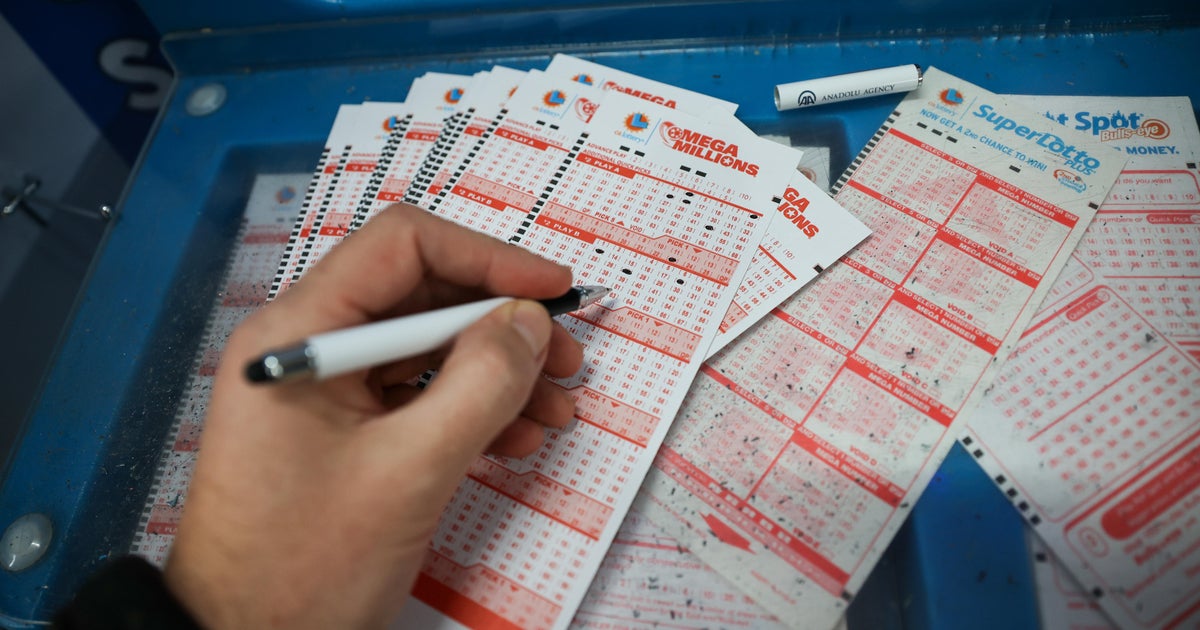 One lucky person could win a fortune in the Mega Millions lottery on Friday and it's skyrocketing incredible $940 million.
Hitting the jackpot would net someone a series of $940 million in annuity payments over 30 years, or the winner could opt for a one-time $483.5 million cash option. The winner will take home the sixth largest lottery prize in US history.
Friday's drawing is one of a growing number of massive jackpots in recent years. A Powerball player in California won a $2 billion jackpot in Novemberwhile two anonymous Mega Millions players in suburban Chicago won a $1.3 billion award last fall. All told, there have been about six jackpots that surpassed $1 billion in the last five years, College of the Holy Cross economics professor Victor Matheson told CBS News.
The bigger jackpots aren't just down to chance, Matheson said. The Multi-State Lottery Association (MUSL), a non-profit organization that coordinates the Mega Millions, specifically designed the game to generate large sums, he added.
Over the past decade, MUSL has turned Mega Millions into a national game, made it harder to win the jackpot, and increased the price of each ticket from $1 to $2. As the Washington Post reported in 2018, the new rules gave Mega Millions participants more numbers to choose from, making them less likely to guess the combination required to win the jackpot.
Higher ticket prices and lower odds make the jackpot grow faster each week, Matheson said.
The eye-catching numbers also encourage more people to buy tickets, increasing the lottery pool. Americans are 15 times more likely to buy a ticket when prize wins approach $1 billion than when prize wins are just $20 million, he said.
Of course, the chances of winning are extremely slim. The odds were 1 in 300 million as of Friday, Matheson said.
"To put it in perspective, the typical golfer has about a 1 in 15,000 chance of making a hole-in-one on a given hole," Matheson said. "So winning the Powerball or the Mega Millions is like hitting two straight hole-in-ones in golf."