IIn a fantasy world, Britishvolt's potential savior would be a consortium including one or two automakers. After six months of crisis, the ailing startup would get what it needs most right away: approval for a battery product that is still in development, plus some of its future customers.
At that point, the big political claims about Britishvolt, its proposed Gigafactory in Northumberland and "Britain's place at the forefront of the global green industrial revolution", as former Prime Minister Boris Johnson put it a year ago, would become more credible.
Unfortunately, the deal on the table doesn't resemble a dream version. The potential buyer is a consortium led by DeaLab Group, a little-known UK-based private equity investor backed by holdings in Indonesia. Details are sketchy until Britishvolt's board votes on the proposal on Friday, but as far as you can tell, the Indonesian angle seems to be access to metals needed to make batteries – lithium, nickel, cobalt and so on . It all makes sense, but so far it has not said whether the consortium has expertise in battery chemistry or in supplying the automotive industry with vital kits.
Therein lies a reason to be underchallenged. Another reason is the fact that Britishvolt is valued at just £32m, or more than 90% down from a year ago. Good luck to DealLab, but the draft proposal reinforces the fact that the fast action in the global Gigafactory race is taking place outside of the UK.
The one notable exception is the China-backed Envision plant in Sunderland, which supplies the Nissan factory next door. Nissan got involved with electric batteries early on, and Envision is now planning a big expansion nearby. However, even with the additional capacity, Sunderland will only achieve an annual capacity of 38 gigawatt hours (GWh) – enough to power up to 600,000 cars at peak. The UK car industry is expected to need 96GWh by 2030 if the many net-zero targets are to be met and Britishvolt has been provisionally written off for 30GWh of that total.
Not for the first time, one wishes Britishvolt were more like Northvolt. Founded in 2016, the Swedish pacemaker has raised $8 billion (£6.6 billion) of equity and debt through multiple funding rounds, including a massive $350 million loan from the European Investment Bank in 2020. The Company shipped its first batteries last year and has one gigafactory in operation and three in the planning stages, and has orders from major automakers worth $55 billion. These customers include BMW, Scania and Volkswagen, who are also shareholders; and there is a joint venture with Volvo.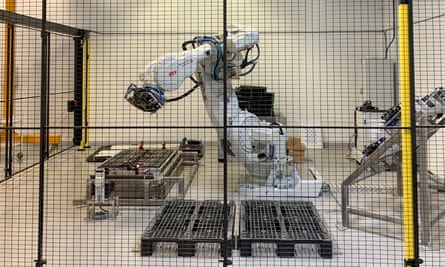 CEO and co-founder Peter Carlsson was a former operations manager at Tesla who worked on the launch of the S and X models and was therefore "an incredibly believable" figure, says Stewart Heggie of Edinburgh-based fund manager Baillie Gifford, who in 2020 invested in Northvolt for the first time. "You immediately have a founder who is thinking about scaling and scaling." In the last round of financing, Northvolt is said to have been valued at $12 billion.
Don't write off Britishvolt just yet, says Ian Constance, the chief executive of the Advanced Propulsion Centre, one of the bodies involved in allocating government money to projects. "They are still in the running and the reason they are still in the running is because they have excellent technology developed by British know-how." In any case, he argues: "We should do this in the related to the growth of our battery industry as demand from the automotive sector increases. Northvolt is further down the road, but all is not lost."
One hopes this optimistic assessment proves correct, but the next 12 months will be crucial for Britishvolt. The site near Blyth, everyone agrees, is perfectly situated with the necessary green energy sources. But to get the project up and running, customers need to commit. Northvolt got her on board early.
For the British government, the saga should serve as a wake-up call. The Faraday Challenge, launched in 2017 with an increased budget of £541m for R&D investment "to fuel the growth of a strong battery business in the UK", has undoubtedly produced excellent science and facilities. But the commercialization is the tricky part, an enduring British story.
Ministers certainly cannot be blamed for not having advanced the £100m for Britishvolt from the Automotive Transformation Fund. The company just didn't get far enough in developing Blyth. New owners armed with a reported £130million investment can take a second shot to unlock the money. But if 100GWh of UK capacity – an Envision estimate – is needed to sustain a full UK supply chain, the Government would be wise to find more horses to support it. Northvolt is a classic study of first mover advantage and clinical execution. The UK battery strategy needs a boost.