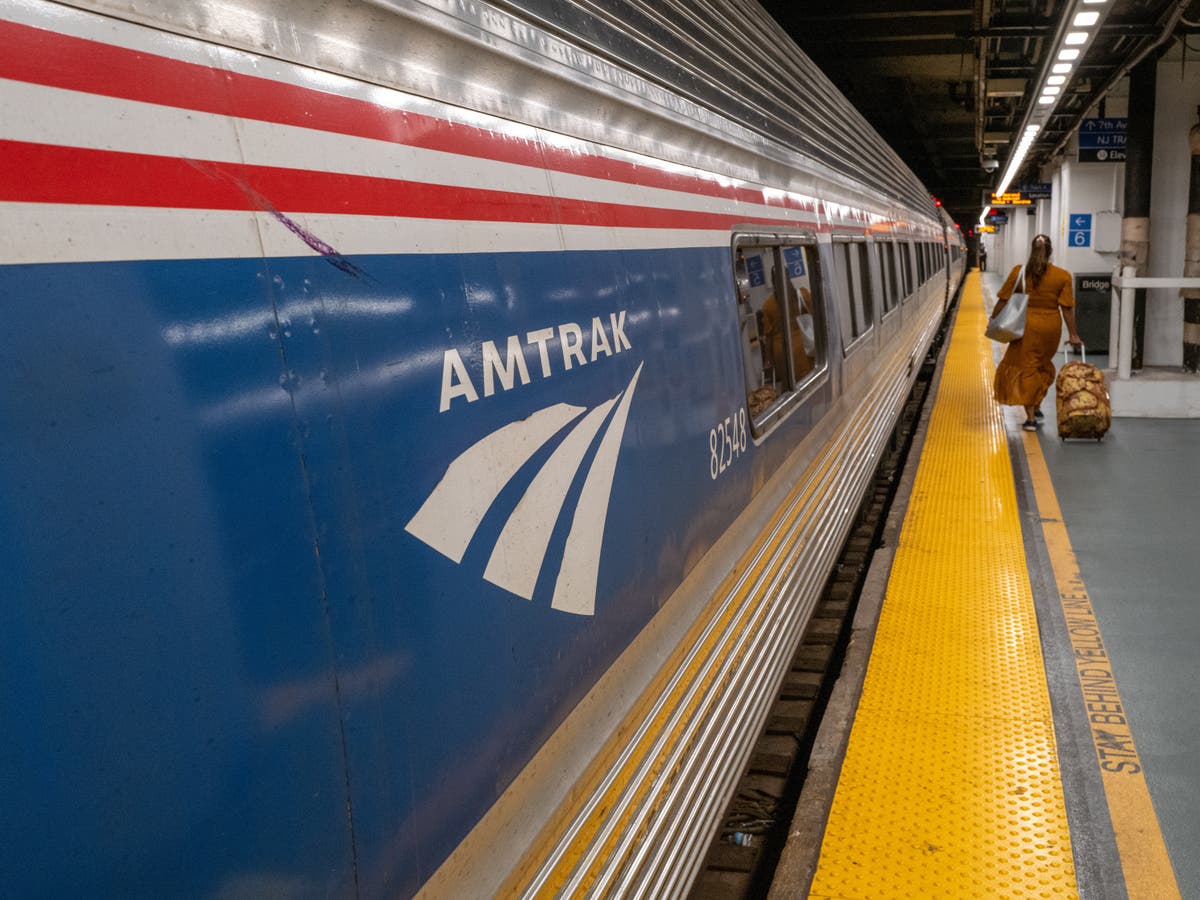 Passengers believed they were being held hostage after an Amtrak train was diverted in South Carolina for 29 hours.
The Auto Train was en route to Orlando and left Northern Virginia at 5 p.m. Monday. It was due to arrive in Florida by 10 a.m. Tuesday, according to ABC News.
But after a CSX freight train was involved in a vehicle collision, the passenger train was diverted as it made its way through South Carolina.
Passengers were then required to remain in place while waiting for certified replacement staff authorized to operate the Auto Train under train crew working time regulations.
"Amtrak is having a travel nightmare unfolding," said ABC News' Sam Sweeney tweeted just after 9 p.m. on Tuesday. "Auto Train passengers have been stranded on board for more than 29 hours and are currently stranded in the woods of rural South Carolina. Passengers called local police and said they were being held hostage."
WPDE reported that the train was back on the road just before 10pm on Tuesday.
In footage posted by Mr Sweeney, a conductor can be heard over the intercom.
"For those of you calling the police, we're not holding you hostage," the conductor said. "We'll give you all the information we have. We apologize for the inconvenience. As soon as further information is available, we will inform you shortly."
Amtrak said in a statement Tuesday night that "the southbound Amtrak Auto Train was impacted by significant delays due to a CSX freight derailment in South Carolina. The train has been diverted from its normal route to continue south and is currently being held up in Denmark, SC while awaiting the arrival of a new crew. Customers were provided with meals, snack packs and drinks."
"A new crew is traveling to Denmark to board the train and work on board when services resume. A new crew is necessary as the previous crew has expired," they added.
Some took to Twitter to share damning news for Amtrak.
"Hey @Amtrak, my parents were stuck on the car train that left Lorton around 5pm yesterday. Need some answers – food is limited, sanitation is disgusting and children/elderly are on board. They were supposed to arrive almost 12 hours ago," Caitlyn Crowley tweeted late on Tuesday.
"Any help on getting to the fully booked Amtrak car train full of elderly passengers that is now almost 10 hours past arrival time? No food, no access to medical care, crew disembarked, no replacements. Stuck in SC," another Twitter user asked.
Amtrak told ABC News Tuesday that employees are "working with pet owners to provide toilet breaks."
Some Twitter users appealed to Transport Secretary Pete Buttigieg.
"@petebuttigieg @SecretaryPete please help. We're stuck on the auto train @Amtrak. Estimated arrival time was 10am. We haven't moved since 3pm because the crew timed out. Send pizza and diapers", one person wrote.
"@Amtrak @AmtrakAlerts They must have people in South Carolina stuck on trains for over 15 hours, some kind of emergency services in there!!!!! The conditions on the train are pathetic! Silver Meteor 97 heading south to Florida," another person added.
Just after 6 o'clock on Wednesday, Mr. Sweeney added that "after 37 hours and a pizza delivery to the train in Savannah, Georgia – The Auto Train has reached its destination in Sanford, Florida".
The Independent has reached out to Amtrak for comment.