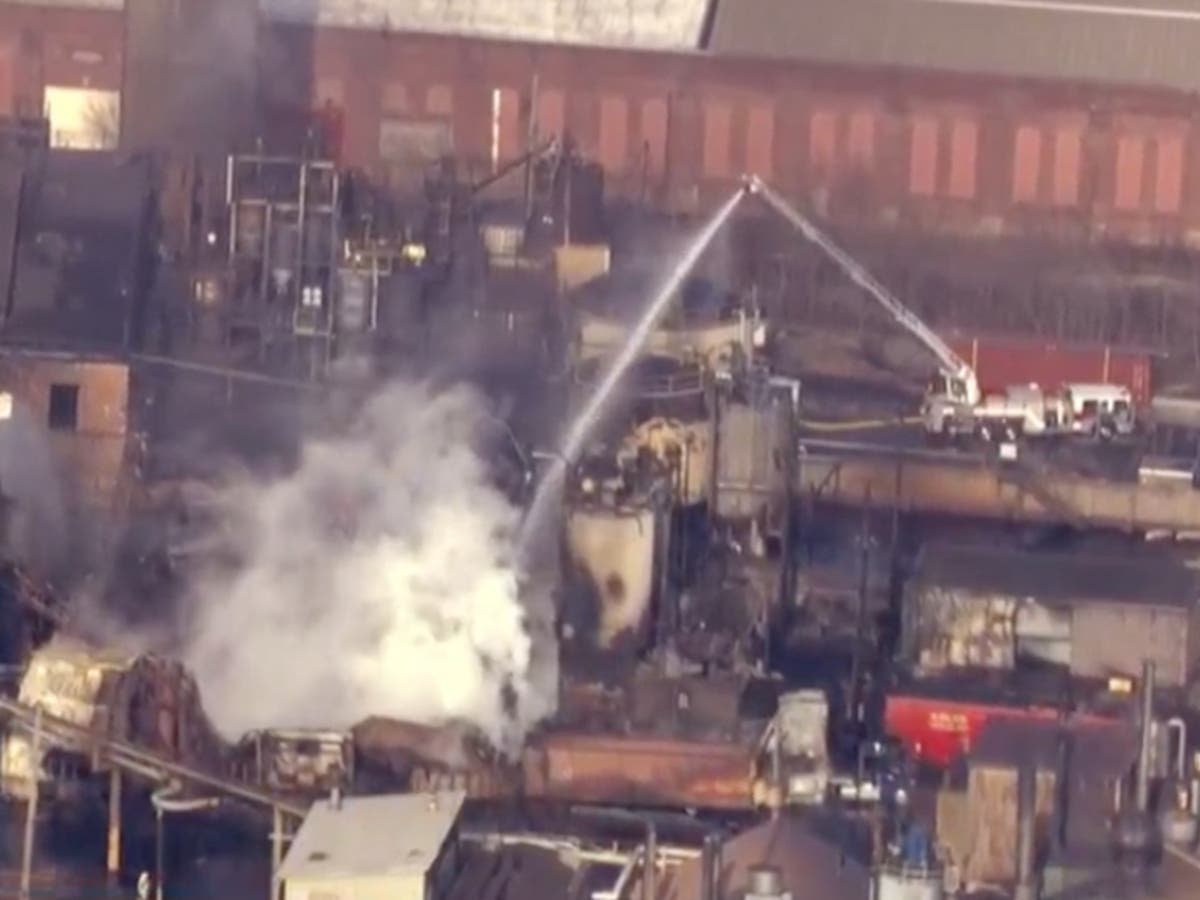 A possible explosion has taken place at a chemical plant in LaSalle, northern Illinois. A decree was issued for the residents.
Firefighters arrived at the scene after a blaze caused a plume of smoke to rise over the evacuated facility, WGN9 reported.
The fire broke out at Carus Chemical just after 9 a.m. on Wednesday. Authorities sent an emergency alert to those at LaSalle's third and fourth wards to seek shelter at the scene.
The fire was classified as a 4-alarm fire, according to NBC Chicago.
LaSalle Police said an "explosion" took place in a shipping container at the facility, which is about 80 miles southwest of the Windy City.
Founded in 1915, the family company Carus "delivers products and services for municipal water treatment, waste water and air purification as well as soil remediation", according to the company premises.
"There was a fire in the Carus Chemical Building. Local residents living nearby are asked to take shelter at the site," La Salle city authorities said in a statement.
Police then urged residents to avoid a green substance that had been released after the incident.
"Attention, residents of LaSalle in the 3rd and 4th Wards, due to recent events, an oxidizer (which is green in color) has been released in the area. DO NOT touch this substance. If you see this substance near or on your home, it may be deactivated," the alert reads. "To deactivate it you need a 1:1:1 mixture of: 1 gallon water, 1 gallon peroxide, 1 gallon vinegar."
District 120 of LaSalle – Peru Township High School said in a Facebook post, "As you may know, there was an explosion this morning at the Carus Chemical Plant on the east side of LaSalle. Our school campus is safe."
"We have been communicating with local emergency services to determine the best course of action to ensure the safety and well-being of our students and staff. We have been advised that it is safe to continue school as normal at this time. The school administration will continue to monitor the situation. If anything changes, we will let families know as soon as possible," the district said.
Fire Chief Jerry Janick said during a news conference on Wednesday that "the fire appears to be contained at this time. We had no injuries and everyone in the building was accounted for. Currently, the city has also issued a shelter-in-place order for all residents north and west of the incident as a precautionary measure. We will evaluate that shortly."
"And right now we're still bringing in additional equipment to help with the final deletion and investigation," he added.
While the chief said there was significant damage to the structure, he could not confirm an explosion had occurred.