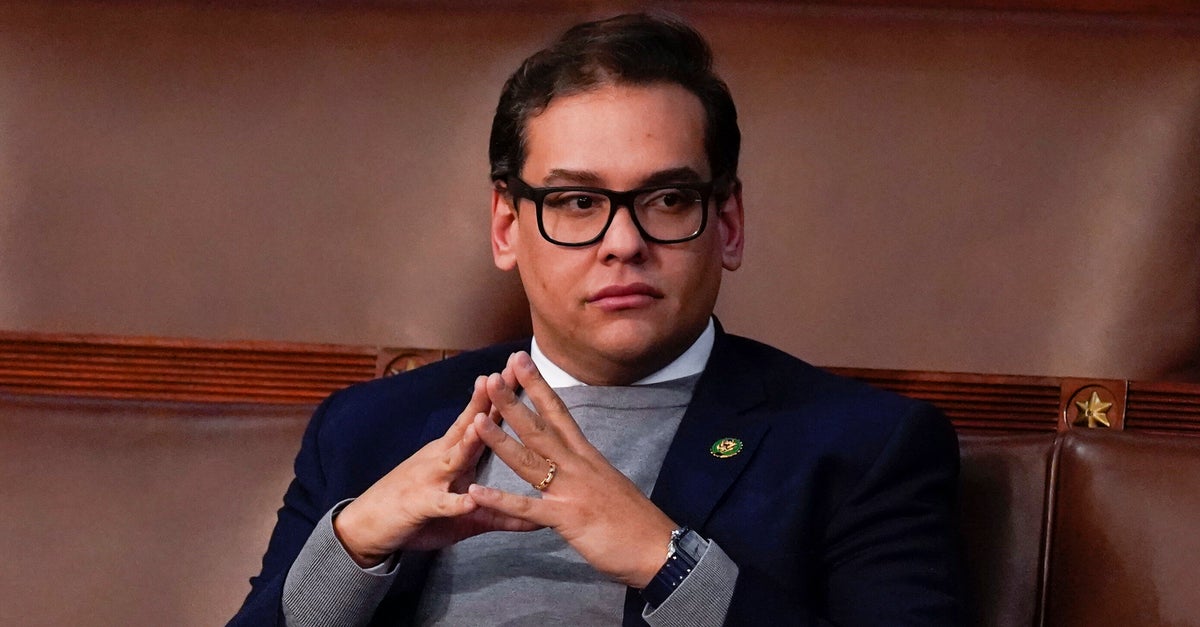 Republican George Santos became a full member of the 118th Congress early Saturday morning and was sworn in to represent part of New York City and Long Island for what is expected to be a two-year term.
So far, despite revelations about his background that he appears to have largely fabricated, Santos has resisted calls for his resignation. Even his Republican compatriots have shown little desire to pressure him to resign.
The list of things he seems to have made up is staggering, including blatant untruths about his religion, educational background, ancestry – even his mother's death.
But whether he could be charged remains to be seen.
Santos faces federal and local investigations: Authorities in Nassau County, New York, have pledged to pursue any wrongdoing, while federal prosecutors have said they are looking into his finances.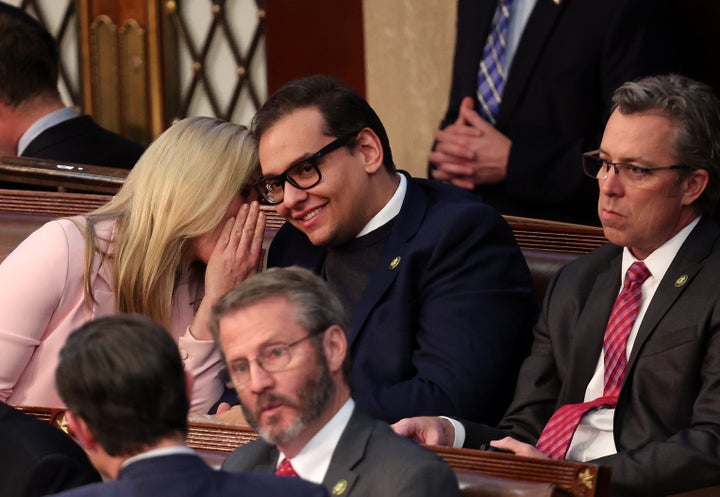 Santos admitted to having "exaggerated[ing]' and "beautifying" his résumé after the New York Times said its reporters could not substantiate some basic details about him, such as that he worked for Goldman Sachs, graduated from Baruch College or ran an animal rescue organization called Friends of Pets United have. The Times report also cast doubt on the source of his income and wealth and found little evidence that his alleged family business really exists.
Questions also remain about how he funded his successful campaign. Santos beat Democrat Robert Zimmerman by about eight points in November to become the first openly gay Republican freshman in the House of Representatives.
"I'm not a criminal," he told the New York Post in late December.
"This [controversy] will not prevent me from getting good legislative results. I will be effective. I'll be good."
Santos' new Republican counterparts, for their part, don't seem to have welcomed him warmly. After being harassed by journalists upon his arrival on Capitol Hill on Tuesday, Santos was later pictured sitting alone during the drawn-out House Republican battle to choose a leader. However, later in the week he was spotted chatting amicably with another controversial House Republican – Rep. Marjorie Taylor Greene (R-Ga.).
The Republicans finally elected Rep. Kevin McCarthy (R-Calif.) to be Speaker of the House late Friday night, allowing members of Congress to be sworn in and officially installed.
Santos has voted for McCarthy in all 15 rounds.