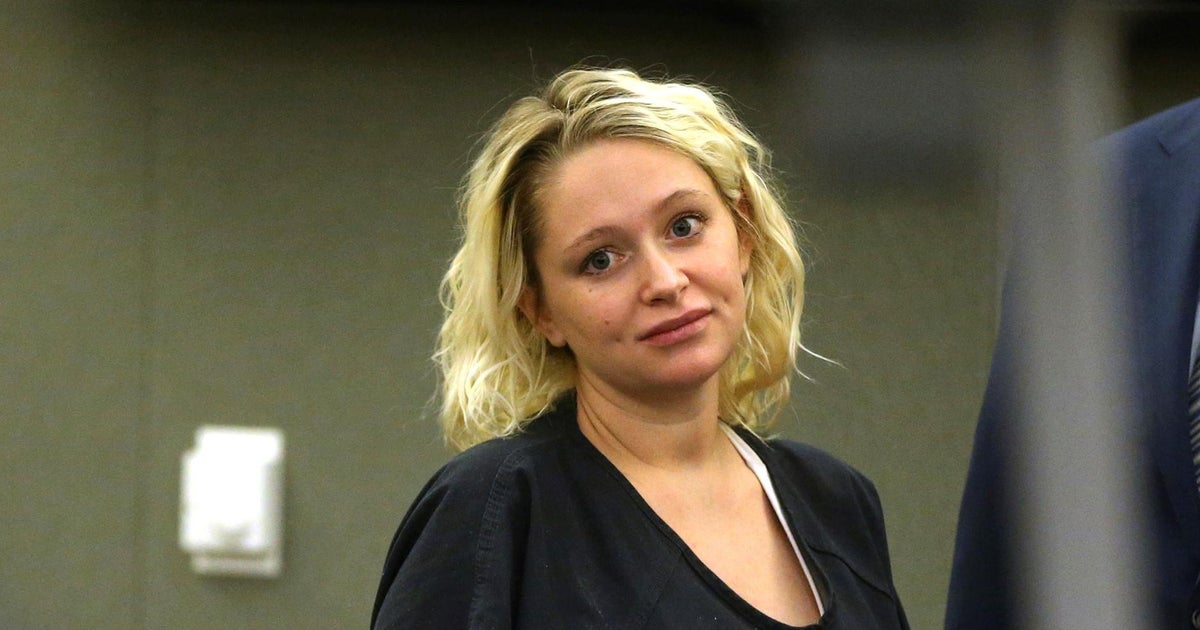 A former men's magazine model was sentenced Tuesday in Nevada to 10 to 25 years in prison for killing a California doctor whose bludgeoned body was found in the trunk of her abandoned car outside Las Vegas in 2019.
Kelsey Nichole Turner, 29, agreed in November to a so-called Alford plea and a negotiated verdict that avoided a trial. She conceded that prosecutors could indeed prove second-degree murder Murder of 71-year-old psychiatrist Thomas Kirk Burchard from Salinas, California.
Turner, a former model for Playboy Italia and Maxim magazines, was in tears in court but did not provide a statement, CBS affiliate KLAS-TV reported.
Her conviction followed the July conviction of her 29-year-old former boyfriend, Jon Logan Kennison, to 18 to 45 years in prison. He pleaded guilty to second-degree murder and conspiracy.
Police and prosecutors said Turner had "a close relationship" with Burchard, and that Burchard paid rent on a Las Vegas home where Turner and Kennison lived with a roommate, Diana Nicole Pena.
Police brought Kennison, Turner, and Pena together when Burchard was reported missing by his longtime friend in Salinas, Judy Earp, and said it appeared Turner, Kennison, and Pena abruptly moved out of the house after Burchard was killed .
The Clark County coroner determined that Burchard, with head injuries, was bludgeoned to death by an unspecified object that left what police described as a unique pattern.
Police also said they found a door broken in half; blood, cleaning supplies and objects with Kennison's name in a bedroom of the house; and obvious blood, footprints, and more cleaning supplies in the garage. Blue and white bath towels found in the home matched a towel found with Burchard's body in Turner's blue Mercedes Benz coupe, police said.
Pena and Kennison's fingerprints were found in the car along with a baseball bat, according to police.
On Tuesday, Earp accused Turner in court of forging Burchard's signature and stealing money from him, saying she believes Turner "lured" Burchard to Las Vegas in 2019 by saying she was ill and couldn't afford to go caring for her child, reports the Las Vegas Review-Journal.
Earp previously told KLAS-TV Turner stole more than $300,000 from Burchard after he tried to cut her off.
"She printed out checks on her home computer with Tom's name and account number and her address. She also went online and charged a lot to pay her bills," Earp said in court, according to CBS affiliate KLAS-TV. "His last words to me were, 'She's such a thorough liar, I had to see it for myself.'"
Police and prosecutors said Turner, Kennison and Pena killed Burchard in March 2019 and left his body in the trunk of Turner's car. The vehicle was found abandoned on a dirt road between Las Vegas and Lake Mead National Recreation Area.
Pena, now 34, a former bartender at a Las Vegas Strip resort, pleaded guilty to assisting in murder in June 2019. She testified that she helped clean up the crime scene after Burchard was killed and fled Las Vegas with Kennison and Turner.
Turner was later arrested in Salinas and Kennison in Las Vegas.
The Review-Journal reported that Turner's public defender, Ashley Sisolak, told Clark Circuit Judge Carli Kierny that she and Turner felt the settlement was the best solution to the case.