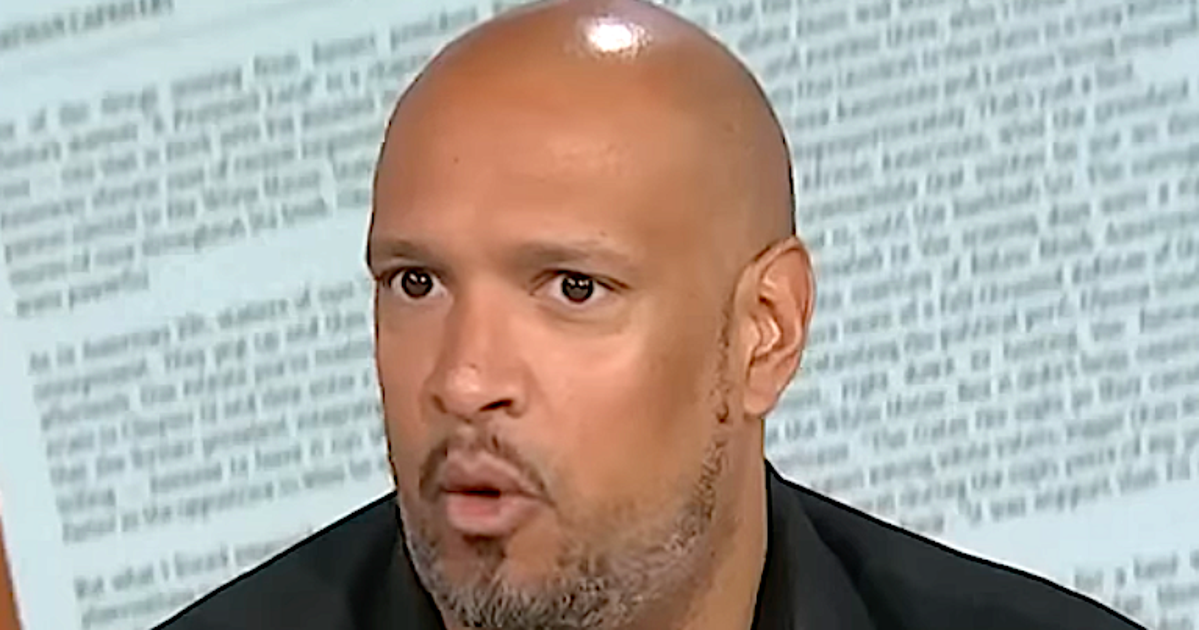 Harry Dunn, the Jan. 6 hero cop, was stunned Sunday that Donald Trump helped Rep. Kevin McCarthy (R-Calif.) win the fight for the title of Speaker of the House — but he had no desire to grab the phone to end the riot.
"Wow," Dunn said on MSNBC's The Sunday Show after watching McCarthy gushed in a video clip that Trump was manipulating the phones to help him win a 15th vote to finally become Speaker.
"I don't believe in Donald Trump," the Capitol police officer told host Jonathan Capehart.
McCarthy said Trump "called him and spoke to him on the phone," remarked a suddenly emotional Dunn. "I wish he had done that on January 6th. He could have called, he could have answered the phone. Man, wow… Really?"
Dunn was repeatedly called racial slurs by MAGA fanatics – a first on the job – as he fought for hours to protect lawmakers from the violent mob of Trump supporters who stormed the Capitol on Jan. 6, 2021 to declare the to overthrow presidential election. Since then he has suffered from severe post-traumatic stress disorder.
"It broke me, you know, it broke me," Dunn said of the experience in an interview on ABC's This Week Sunday.
Nearly 140 officers from both Washington's Metropolitan Police Department and Capitol Police were injured in the riot.
McCarthy said Saturday after the two-year anniversary of the violence against the former president, "I want to say a very special thank you to President Trump. I think no one should doubt his influence. He was with me from the start… he was all in. He called me and he called others."
Dunn said on ABC that Trump must be held accountable for the violence in the Capitol.
"I believe he should be held accountable for his actions or omissions that day…so all eyes are on the Justice Department right now," he said. "There were criminal things that the former president did. I don't see how you can't hold him accountable for that day," Dunn added.
Dunn and his colleagues were presented with the Presidential Citizens Medal — the nation's second-highest civilian honor — by President Joe Biden on Friday.
"Officer Harry Dunn acted with remarkable courage and bravery to defend both our institutions and our people," Biden said during the awards ceremony.
Check out Dunn's full MSNBC interview below. Dunn responds to McCarthy's testimony about Trump at 7:19.