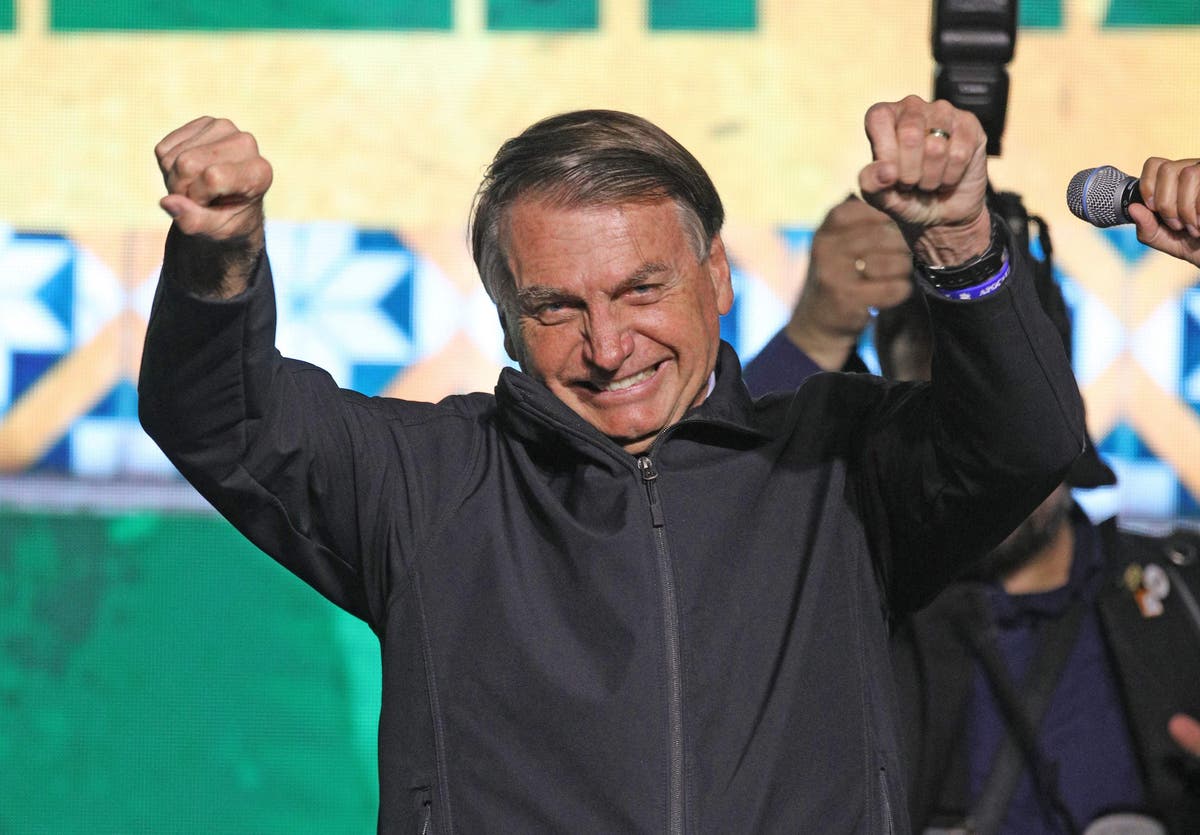 Members of the Democratic Congress are calling on Joe Biden to deport former Brazilian President Jair Bolsonaro back to his country after his supporters stormed the National Congress to restore his power.
Thousands of Bolsonaro supporters bypassed security barricades, climbed rooftops and invaded the country's National Congress, Supreme Court and presidential palace in the capital Brasilia on Sunday in violence reminiscent of the U.S. Capitol riot two years ago.
Brazil's former far-right leader reportedly fled to Florida ahead of the inauguration of newly-elected President Luiz Inacio Lula da Silva, who took office on January 1.
Mr. Bolosonaro lives in a house he rents near Disney World south of Orlando and is expected to stay in the country for at least a month.
Texas Representative Joaquin Castro on Sunday called on the Biden administration and local authorities to extradite the "dangerous" Mr Bolsonaro to Brazil when his green-and-yellow-clad supporters began attacking government buildings.
"[Bolsonaro] should be extradited to Brazil," Mr. Castro told CNN. "Bolsonaro was an authoritarian leader," the congressman said, adding that the far-right president "basically [Donald] Trump's playbook for inspiring domestic terrorists to take over the government."
"Right now he's in Florida, actually very close to Donald Trump, he should be extradited to Brazil," said Mr. Castro, who is also a member of the House Foreign Affairs Committee.
"In fact, it was reported that he was under investigation for corruption and fled Brazil to the United States. He is a dangerous man, they should send him back to his native country Brazil."
"Are you asking the Biden administration or Florida authorities to hand Bolsonaro back, put him on a plane and send him to Brazil as soon as possible?" asked CNN host Jim Acosta.
"Yes absolutely. The United States should not be a haven for this authoritarian inspired by domestic terrorism in Brazil," Mr. Castro replied.
His fellow Democrat Alexandria Ocasio-Cortez tweeted to show her support for Brazil's newly elected president, commonly known as Lula, and urged the US government to "stop giving Bolsonaro sanctuary in Florida."
"Almost two years to the day, when the US Capitol was attacked by fascists, we see fascist movements abroad trying to do the same in Brazil," she said.
"We must stand in solidarity with Lula's democratically elected government."
Meanwhile, over 300 people have been arrested by police as the President vows to punish the vandals.
"These vandals, who we might call fanatical Nazis, fanatical Stalinists… fanatical fascists, have done what has never been done in the history of this country," Mr. Lula said at a news conference, declaring a "federal security intervention." capital by the end of the month.
Brazil's Minister of Institutional Relations said the buildings would be inspected for evidence, including fingerprints and pictures, to hold people accountable and that the rioters appeared to intend to unleash similar actions across the country.
Justice Minister Flavio Dino said the acts were terrorism and coup plotting and that authorities had begun prosecuting those who paid to transport the protesters.
"They will not succeed in destroying Brazilian democracy. We must say this with all determination and conviction," said Mr. Dino.
"We will not accept the path of crime to wage political struggles in Brazil.
"A criminal is treated like a criminal."